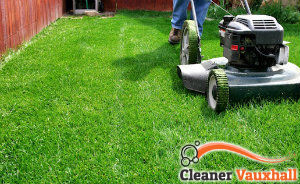 Have you been thinking about mowing your lawn and never got around to doing it? Too much work and engagements? Many homeowners walk in this endless circle. For people like you, we have established our lawn mowing service in Vauxhall, SW8, which will satisfy all your personal needs and leave you with spare time to go and do all the things you want. Lawn upkeep is a fairly easy thing to do if you are just as qualified as us. We recommend you leave the hard work to us. We are at your service all throughout the week. Put your mind to giving us a call.
Gardening Services in Vauxhall
Prices
Lawn Mowing
£50

£

45

/h
Hedge Trimming
£50

£

45

/h
Tree Pruning

on request
High-quality Lawn Mowing in Vauxhall
We believe that your lawn deserves the best. Hence, we will treat it as if it were our own. You will fall in love with our lawn mowing service in SW8 because it has the following advantages:
It's inexpensive
It is delivered at a time of your choosing
It is timely and prompt
It is convenient
As beautiful as your lawn can look, it takes plenty of effort, energy and time to keep it in best shape. It may seem easy to cut the grass from time to time, but it's difficult to actually devote some time to doing it. People are quite busy these days.
"My family and I were very impressed by the way you, fellows, worked hard in our garden for a couple of hours and left our lawn in pristine condition. We appreciate how fast you were. We will probably get an ongoing service with your company." – Emily
SW8 Lawn Mowing Professionals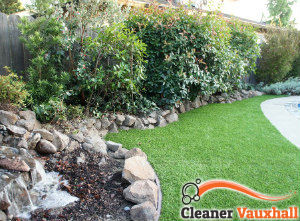 They want to have a perfect house with a perfect garden but they often forget that they need to put in hard work in order to achieve their goals. But there is no need to despair. Our lawn mowing service in Vauxhall, SW8 will remove the burden of cutting your grass from your shoulders. You will end up having more spare time and a more beautiful lawn. You will enjoy taking a break outdoors and looking at the grass.
In addition, we can take care of your pending gardening tasks. Is a certain gardening job giving you a hard time? Don't despair. Just leave it to us. We can make your dreams come true.
Our company is open every day and our customer support centre operates round the clock. We will do our best to make you happy. Consider the opportunity of using our service. You won't regret it.